Rodents Don't Have To Live In Your NYC Home Or Business
Everyone knows that there are a lot of rats in the city, but knowing they're here and having them in your house are two very different things. Rodents spread disease and do costly damage to property. Prompt treatment to eliminate them is imperative. If you suspect rats or mice are in your home, apartment, or business, Broadway Pest Services can help. We have decades of experience getting rid of rodents and performing highly effective exclusion work.
Our Rodent Control Offerings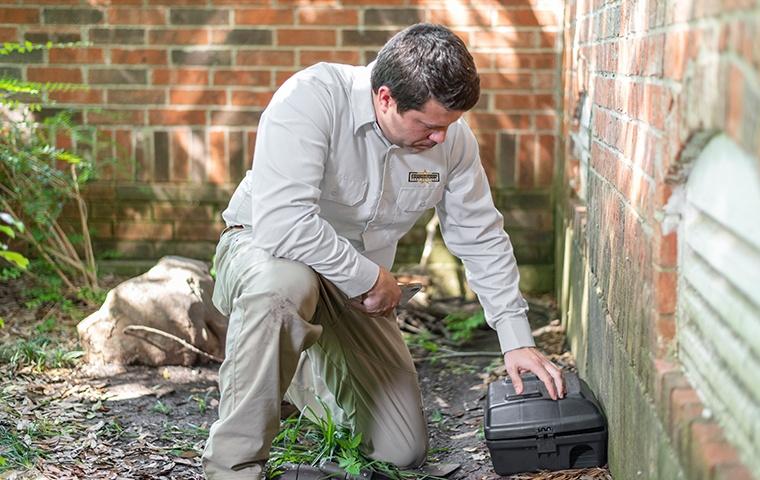 Inspection
Determining how rodents are getting inside is an essential first step in eliminating them from your home or business. Our service technician will inspect your structure to identify entry points.
Treatment
Once we know how they're getting in, we'll begin treatment. Whether you have a rat or mouse problem, we have several treatment options at our disposal. Baiting and trapping are two conventional treatment methods used on the exterior of the building to prevent rodents from getting inside. We also use a product called tracking powder that is highly effective and only available to licensed pest control technicians.
Exclusion
One of the most critical parts of rodent control is ensuring that rodents can no longer get into your home or business. It's imperative that we close up their entry points, making it as difficult as possible for them to get inside. Rodents are excellent chewers, so we use products that are hard for them to chew through, such as steel wool and copper mesh, to seal up entry points.
Our Rodent-Free Guarantee
When you choose rodent control from Broadway Pest Services, you get our 14-day return guarantee. We will return to your home or business within 14 days of the initial treatment to check and refill bait stations and inspect our exclusion work to make sure it's doing its job. We also offer special pricing on future return visits for up to three months that allows you to extend your rodent protection at an affordable price. If you are experiencing a rodent problem, contact the local rodent control specialists at Broadway Pest Services right away to schedule immediate rodent control services for your property!
Contact Us For Service Today!
Complete the form below to get started today!